You may have received a survey through the post in relation to School Streets proposal from Tower Hamlets regarding traffic restriction changes to Saunders Ness road.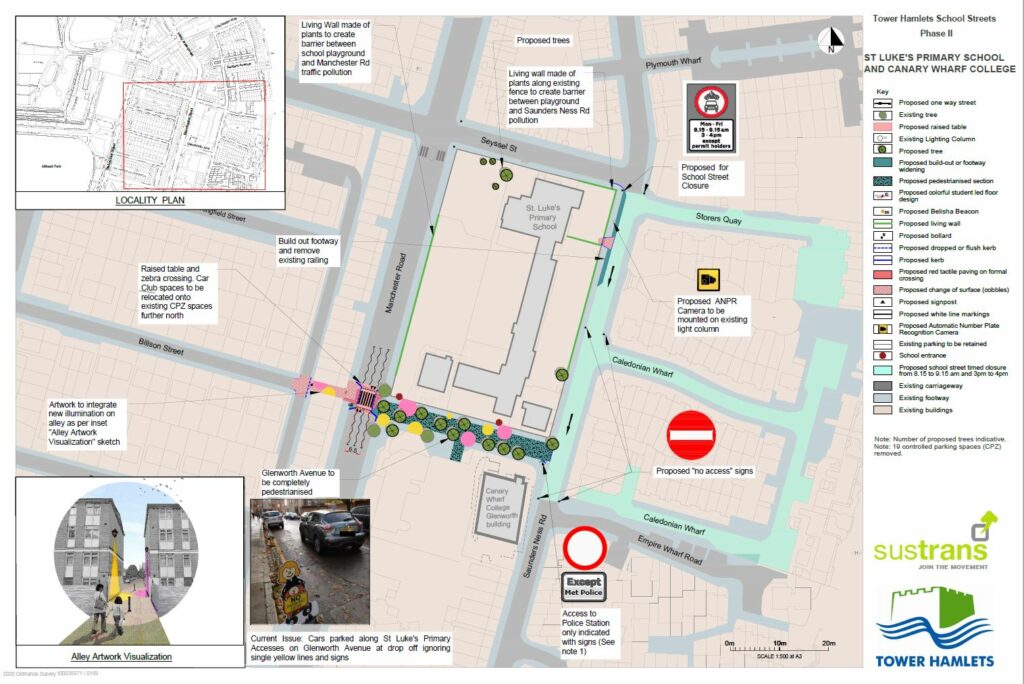 We are aware that the demographic in the estate has changed with more young families with children attending the affected schools. A number of residents have asked if Plymouth Wharf should express a collective view, which may have more weight than individual answers.  Whilst reducing street traffic on Saunder Ness school is in principle a good idea, concerns have been expressed over the proposal, particularly on the impact on parking on our stretch of the road.
In order for PWRA to make representations on behalf of all residents, and in order to be sure to express a majority view on what might  be a controversial subject, we would like to conduct a mini-poll. Note that the Tower Hamlets consultation survey closes on 18th December, therefore we should be grateful to receive your answers by 10 December latest.
The PWRA poll (open to both shareholders and tenants) can be found here:
https://us19.list-manage.com/survey?u=74177838413281aa7a31c069f&id=a8d91be43f
The link to the original Tower Hamlets consultation survey can be found here:
https://talk.towerhamlets.gov.uk/schoolstreets/survey_tools/stlukescanarywharf
If no consensus is received, we will advise you so, to enable you to express your view on an individual basis before the deadline.